Theme: An Insight into Spectrum of Vision
Vision 2018
ME Conferences 2018 is pleased to welcome you to attend "2nd World Congress on Eye and Vision" which will be held during November 19-20, 2018 at Cape Town, South Africa. The congress will highlight discussion around the theme "An Insight into Spectrum of Vision" by the intellectuals from across the globe to enlighten their finding and research at ME Conference 2018. The highlights of the conference includes Clinical Ophthalmology, Pediatric Ophthalmology, Neuro- Ophthalmology, Glaucoma, Ophthalmic Genetics, Ocular Oncology, Cornea and External Eye Diseases, Eye Surgery, Ocular Pharmacology, Vision Therapy, Diagnostics and Imaging Tools in Ophthalmology, Smartphones, Eye strain and Discomfort, Ophthalmology Management, Ophthalmic Nursing.
Vision 2018 bring together the leading Ophthalmologists and to provide visual science specialists with the latest developments in experimental, theoretical and clinical investigation in Eye and Vision.
Aim and Scope:
The main aim of this conference is the collaboration of researchers and health care professionals who prepare systematic reviews to study interventions pertaining to the treatment of Eye diseases and Visual Impairment.
Ophthalmologists are allowed to medically treat Eye diseases, prescribe contact lenses or glasses, perform surgery when needed and implement laser therapy.
Why to Attend:
World Congress on Eye and Vision indicates broadly acclaimed speakers, methodologies and the current updates in ophthalmology fields. This conference helps in the framework of the organizations, uniting amidst academicians and specialists globally.
This conference aims to get answers concerning or related eye issue by individuals from different universities, mending focuses etc.
Who Attends?
Eye and Vision or Ophthalmologist credentials include doctorate degree in medicine, followed by an additional four years of Ophthalmology residency training.
This event will be providing a new platform to the delegates, young researchers to outcast their knowledge.
Target Audience:
Ophthalmologists
Ophthalmology and Optometry Educators
Post Graduates
Researchers
Ophthalmic Medical Practitioner
Ocularist
Ophthalmology Associates and Societies
Public Health Workers
Business Entrepreneurs
Vision Research Labs Members
Software developing companies
Academia, Students and Industrial Delegates
Clinical Ophthalmology describes the duties of practitioner in an eye clinic. It also covers the broad spectrum of research from beside to bench side and plays a crucial role in diagnosis, screening, and therapeutics to treat eye illness. There are various common eye problems that needs to treated and hence that can be achieved through community ophthalmology so that it can be treated where you live rather than hospital.
Track-2: Pediatric Ophthalmology
Pediatric ophthalmology plays a role in visual development, eye diseases, and vision care in children. Pediatric ophthalmologists typically also manage adults with eye movement disorders (such as nystagmus or strabismus) due to their familiarity with strabismus conditions. Pediatric ophthalmologists are those who had practiced at least 4 years of medical school, at least 3 additional years of residency training in ophthalmology, one year of medical or surgical internship, at least 1 additional year of fellowship training in pediatric ophthalmology. They can treat, diagnose, and manage all children's eye problems like perform eye surgeries, diagnose visual processing disorders, eye exams, care for eye injuries and can prescribe eyeglasses and contact lenses.
Track-3: Neuro Ophthalmology
Neuro-ophthalmology concentrates on contaminations of the sensory system that influence vision, control of eye developments, or pupillary reflexes. Neuro-ophthalmologists frequently see patients with complex multi-framework infection and "zebras" are not remarkable. Neuro-ophthalmologists are regularly dynamic educators in their scholastic organization. Neuro-ophthalmology is generally non-procedural. Neuro-ophthalmologists might be prepared to perform eye muscle surgery to treat grown-up strabismus, optic nerve fenestration for idiopathic intracranial hypertension, and botulinum infusions for blepharospasm or hemi facial fit. Neuro-ophthalmologists deal with visual issues that are identified with the sensory system; that is, visual issues that don't originate from the eyes themselves. Neuro-ophthalmology combines both neurology and ophthalmology which requires particular preparing and ability in issues of the eye, mind, nerves and muscles. Neuro-ophthalmologists complete 5 years of clinical preparing after therapeutic school and are typically board confirmed in Neurology, Ophthalmology, or both.
Track-4: Glaucoma
Glaucoma is an eye disease which results in damage to the optic nerve and vision loss. Globally, about 6 to 67 million people have glaucoma. It mainly occurs to the older people. The most common type glaucoma is open-angle glaucoma and the less common type includes closed-angle glaucoma and normal tension glaucoma. The main causes of glaucoma are dietary, ethnicity, genetics. Increase in caffeine causes intraocular pressure in those with glaucoma, but does not appear to affect normal individuals. The modern goals of glaucoma management are to avoid glaucomatous damage and nerve damage, and preserve visual field and total quality of life for patients, with minimal side effects.
Track-5: Ophthalmic Genetics
Ophthalmic genetics includes determination of patterns and risks of inheritance and development of treatments for genetic diseases. Vitamin A deficiency is the leading cause of preventable blindness in children worldwide and results in a well-recognized ocular phenotype. It is also includes the several technique in correcting the defective gene by using application of biotechnology techniques such as gene therapy. Ophthalmic genetics or ophthalmic gene therapy can process through by following methods like ocular gene transfer methods. They have been several diseases which have been cured by gene therapy like retinitis pigmentosa and ARMD.
Track-6: Ocular Oncology
Ocular oncology or Eye neoplasm can be a benign tumor or a malignant tumor (cancer). It can affect all parts of the eyes. Eye cancers can be primary (starts within the eye) or metastatic cancer (spread to the eye from another organ). With newer technologies, the eye salvage rate has increased tremendously.
Track-7: Cornea and External Diseases
The cornea is the transparent tissue that covers the front of the eye. It helps to control focusing. Corneal diseases involve the cornea, anterior chamber of the eye, iris, lens, conjunctiva and eyelids. Corneal tissue consists of five basic layers: epithelium, Bowman's layer, stroma, Descemet's membrane and endothelium. The cornea contains no blood vessels to nourish or protect it against infection. The cornea receives its nourishment from the tears and aqueous humor that fill the chamber behind it.
Track-8: Eye Surgery
The other term for eye surgery is ocular surgery. The surgery is performed on the eye or its adnexa, by an ophthalmologist. The eye is a very delicate organ, it requires utmost care before, during and after a surgical procedure to reduce or inhibit further damage. Now-a-days, it continues to be widely practiced types of surgery, and has improved and developed various techniques for treating eye problems.
Ocular pharmacology is the study about pharmacological agents which includes sympathomimetic, miotics, beta-blockers, prostaglandin agonists and carbonic anhydrase. Other agents include hyperosmotic agents and non-steroidal anti-inflammatory drugs.
Like any other skill, visual skills are developed as we grow. Since they are developed, they can generally be improved by therapy if they are not developing properly. In vision therapy, a doctor of optometry prescribes individually appropriate visual tasks and exercises to be practiced daily. Vision therapy is a progressive program of vision (exercises) or procedures which is performed under doctor supervision. Individualized to fit the visual needs of each patient which is generally conducted in-office, in once or twice weekly sessions of 30 minutes to an hour occasionally supplemented with procedures done at home between office visits depending on the case. The procedures are prescribed to: help patients develop or improve fundamental visual skills and abilities, improve visual comfort, ease, and efficiency, change how a patient processes or interprets visual information.
Vision therapy is a type of physical therapy for the eyes and brain it is a highly effective non-surgical treatment for many common visual problems such as convergence insufficiency, lazy eye, crossed eyes, double vision, and some reading and learning disabilities. It is a non-surgical and customized program of visual activities which is designed to correct definite visual problems and/or improve visual skills. Vision therapy is supervised by doctor. Vision therapy is used to develop vision skills such as eye coordination, eye movement control, contrast sensitivity and perception. It mainly focuses on many binocular vision anomalies which includes accommodative disorders, eye movement disorders, vergence disorders and the training of stereopsis.
Track-11: Diagnostics and Imaging Tools in Ophthalmology
Diagnosing retinal disease requires a combination of careful clinical examination and specialized imaging techniques. New imaging techniques enable non-invasive evaluation of ocular structures at a resolution of a few micrometres. This has led to a re-evaluation of diagnostic criteria for ocular disease. Imaging can be extremely specialized kind of treatment of disorders of vision science.
Now a day's people are so addicted to smartphones that they may be increasing their risk of eye damage. Computer Vision Syndrome or Digital Eye Strain is similar to that of carpal tunnel syndrome and other repetitive motion injuries which you might get at work. Your eyes have to focus and refocus all the time, when you work at a computer. Due to overuse of smartphones patients suffer from myopia and hypermetropia. Your eyes react to the changing images on the screen to create so your brain can process what you're seeing. Over exposure to blue-violet light has the possible to put us at greater risk of macular degeneration, which is the leading cause of blindness. Over use of smartphones or using a computer can cause discomfort in eyes.
Track-13: Ophthalmology Management
Optometrists are health care practitioners of the eye and visual system who provide comprehensive eye and vision care, which includes refraction and dispensing, diagnosis, detection and management of disease in the eye, and the rehabilitation of conditions of the visual system. The main purpose of this study is a comparison of differently organised primary eye care systems, with special focus on the participation of optometrists and opticians. In some European countries primary eye care services are provided exclusively by ophthalmologists, whereas in other countries there is a variety of a different profession who provide essential elements of eye and vision health care. In general, optometry is an advancement of optics, as the education of opticians has expanded to include clinical subjects. As a result, the scope of practice of optometrists has been enlarged to the performance of sight tests and comprehensive eye examinations on patients, whereas opticians focus traditionally on the fitting and dispensing of optical appliances.
Track-14: Ophthalmic Nursing
An Ophthalmic Nurse cares for the people with eye disorders. Ophthalmic nurses are essential during operations, functioning as circulating or scrub nurses and assisting the surgical team. They also perform pre-operative assessments for patients before eye surgery. They cautiously position patients for surgery, verify the surgical site and help with the instruments without any harm. Ophthalmic Nurses help patients with glaucoma, cataracts and eye related diseases, and they work directly under an ophthalmologist. The main role of ophthalmic nurses in the development of visual care is that they can assess a patient's visual potential his or her capability to function independently. Ophthalmic nurses provide necessary assistance to increase patients independence and overcome psychological problems. While physicians diagnose diseases, prescribe medications and perform surgeries, on the other hand nurses help patients to adapt new and persistent lifestyle-altering conditions. The future of ophthalmic nursing depends on the cultural, social and financial background of each community. The main objective of specialized nursing education processes is to train nurses to be quick, logical thinkers, even under pressure and during emergency situations. Ophthalmic nurses are ideal for this because of the intimate and close relationships they develop with patients, which allows nurses to better understand patient needs and demands. International organizations have developed a competency framework based on knowledge, ability, and interventions that significantly improve the likelihood of an ophthalmic nurse having a successful career. This framework defines the following three levels of clinical nurses: a competent nurse, an experienced/adept nurse, and a senior practitioner/expert nurse. Responsibilities of ophthalmic nurses include evaluating, diagnosing, treating, and discharging patients with ocular conditions and diseases/disorders. They also manage patients referred from general practitioners and primary healthcare units, perform initial screening, monitor disease progression, and assist with early treatment of chronic ocular conditions. These duties include performing minor interventions without supervision (e.g., minor procedures and adnexal surgery) and assisting in ophthalmic surgeries, including YAG laser capsulotomy. Ophthalmic nurses play a key role throughout the entire domain of ophthalmic health. Ophthalmic nurses contribute to cost-effective health care, which is of high priority to both government-funded and privately funded institutions.
The eye care industry will be principally concerned for the protection of visual wellbeing what's more revision from claiming eye issues that might diminish dream ability. Inside the eye consideration business need aid professionals that need a doctoral degree on optometry or ophthalmology. Eye consideration establishments are predominantly captivated previously, giving work to eye examinations will recognize those sharpness for dream or other visual complications, furthermore should giving work to prescriptions for glasses and lenses, and additionally retailing these items. Doctors inside the visual field might act privately, done bunch practices, alternately through an office.
Clinched alongside eye mind there are a few specialties: optometrists, opticians, what's more ophthalmologists. Optometrist execute all eye exams, which frequently prompts prescriptions for glasses or contacts, Furthermore might additionally go to a portion essential eye states. Opticians normally fabricate Also retail restorative lenses over an assortment from claiming areas built upon the prescription composed by an optometrist alternately ophthalmologist. General eye consideration will be the forte about an ophthalmologist. Laser surgery will be also on the Ascent for the individuals who might manage it, also frequently might kill those requirement glasses or contacts.
In the eye forethought industry, interest may be influenced toward evolving medicinal services practices, mold patterns to eye wear, and demographics. Those benefits from claiming an optometrist act fluctuate contingent upon factors for example, such that if alternately not it offers eye wear What's more with giving works to eye examinations.
Vision Industry Overview:
Vision Speaks to A $36 billion business comprised of administrations ($15 billion) Furthermore deal from claiming restorative eye glasses Also lenses (21 billion) for enduring relied upon Growth. Industry members incorporate free opticians, optometrists, ophthalmologists, corporate providers/mass merchandisers and glasses/contact lens Makers and distributers. Dream forethought suppliers contend In view of administration quality, tolerant loyalty, proficient training, and personalization from claiming administration restorative gadget retailers contend In view of location, merchandising, price, medicine technologies/products, Further more capability to establishment operations vast majority of vision service providers also sell corrective devices; highly fragmented independent provider landscape.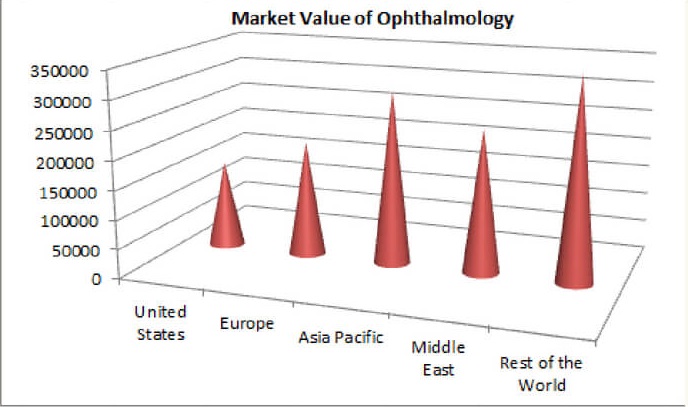 Vision Care Overview: Primary Eye Care
Individual eye forethought suppliers control An huge bit of the tolerant populace. Eye care services include exams, treatment for dry eye, glaucoma, cataracts, diabetes, and macular degeneration. Differentiated patient relationships, service quality, earlier technology adoption, and clinical/product knowledge enable strong independent market share position. Independents perform 68% of all patient eye care service with share remaining stable and increasing slightly over the past 5 years vs. chains despite lower service share, chains capture 46% of all primary eye care revenue driven by higher sales of eyeglasses / contact lenses Growth On eye consideration experts determined Eventually Tom's perusing unfaltering build Previously, ODs, with amount for ophthalmologists relied upon with remain stable..
Vision Care Overview: Optometrists
Optometrists capture $14 billion of annual vision service and product spending. Optometrists offer services through private practices, chain/mass merchandisers, and government organizations. ODs are licensed practitioners who have obtained Doctor of Optometry degree (DO) from an accredited optometry school (Four year a while project post undergrad level) and passed both a written and clinical state board examination Independent optometrists are differentiated by strength in eye exams and medical eye care through personalization of care, patient loyalty, and clinical care Expanding extent about what's to come for U. Encountered with urban decay because of deindustrialization, engineering imagined, government lodgin. Number will depend ahead ODs for refractive and therapeutic eye forethought administrations. Perform 88million refractive eye exams annually, speaking to 85% about every one far reaching eye exams number of working on optometrists anticipated with develop 2% yearly through 2020 to 46,300 should help climbing interest amount to ophthalmologists/primary personality medicinal professionals won't keep pace with a development. Medical service offering includes treatment of ocular diseases from diabetes, ocular infection, dry eye, ocular allergies, and glaucoma 80-85% of optometrists have some level of involvement with medical eye care, representing 17% of optometrist total revenue. Push for new legislation to allow ODs to perform vision correction surgery within licensed service portfolio would grow their share of the market.
Vision Care Overview: Ophthalmologists
Ophthalmologists capture 12 billion of vision service and product spending annually. Ophthalmologists are trained MDs specializing in vision care; key difference areas from optometrists include: Education requirements – 8 + years of medical training plus optional additional "vision specialty" area training Licensed procedures scope – can diagnose and treat full spectrum of eye diseases and perform eye surgery Refractive surgery/LASIK – licensed to perform vision correction surgery in all states Higher average revenue per patient visit – provide premium, specialized services (i.e. $600-$2,000 per cataract surgery) Stable number of practicing ophthalmologists Needed through 2020 won't keep pace with underlying request. Probable to drive higher creation for every facility setting off ahead Similarly as interest to restorative / surgical eye mind grows with maturing number Facilitates od act extension development What's more od new entrants Also backs climbing interest for ophthalmologists.
Market Trends: Aging Population & Increasing Prevalence of Chronic Disease
The aging population and increasing prevalence of chronic diseases resulting from unhealthy lifestyle will continue to drive growth in therapeutic eye care services.75% of adults use some form of vision correction. The aging of the baby boomers generation will result in accelerating demand for medical eye care services. Over 65 age group will grow 36.2% from 40.2 million in 2010 to 54.8 million in 2020 People over the age of 55 will be the fastest growing population segment through 2020. The four leading eye diseases affecting Americans are related to age and/or lifestyle. Cataracts, macular degeneration, and glaucoma occur at a rate of 17.2%, 7.6%, and 1.9%, respectively, in populations over 40 Obesity directly linked to diabetic retinopathy; 50% of U.S. adult population expected to be obese by 2030 up from 36% currently.
Key Market Trends: Growing Coverage for Vision Care
Recent healthcare initiatives have expanded pool of insured and coverage for eye care. New federal healthcare programs are expected to expand the number of people with vision benefits. Insurance coverage reduces the out-of-pocket costs for patients, increasing demand/ability to pay for vision services. The ACA defined pediatric eye care as an essential benefit which will increase access to optometric care (children currently 19% of OD end market) Vision benefits offered under Medicare include cataract surgery, corrective eyewear following cataract surgery, glaucoma screening, and ocular prostheses. By 2020, the number of Medicare beneficiaries will increase by 10 million Harkin Amendment aims to expand patient access and eliminate health plan discrimination against optometry and other forms of medical care. Eye exams now included as medical healthcare, requiring coverage in all health plans in new state and federal insurance exchanges.
Overview On Industry
The vision care industry is comprised of a select set of national and regional chains and a large number of independent providers. Two-thirds of practicing optometrists are in private practices. Currently little to no consolidation within ophthalmology on regional or national basis 33,500 companies in the industry today; 39% are sole proprietorships.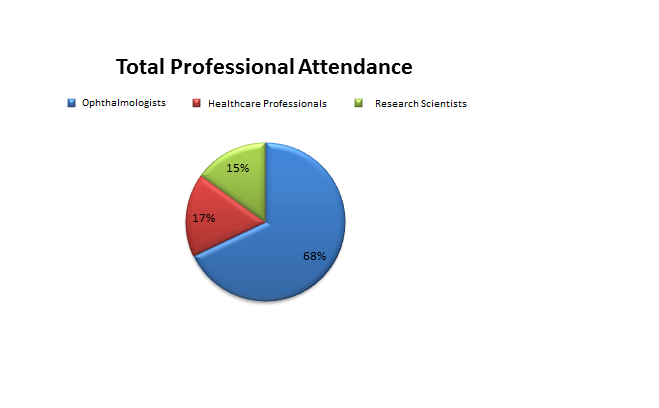 Related Conferences:
World Eye and Vision Congress, September 06-08, 2018, DUBAI, UAE
Romanian Society of Ophthalmology 17th National Congress 2018, October 3 – October 6, 2018 Sinaia , Romania
18th Global Ophthalmology, Optometry and Glaucoma Conference, October 18-19, 2018 Helsinki, Finland
World Eye Conferences and Vision Conferences, November 19-21, 2018, South Africa
Mena Ophthalmology Congress 2018 December 6, 2018 - December 8, 2018, Dubai , UAE
3rd International Conference and Expo on Optometry & Vision Science, October 08-09, 2018 Edinburgh, Scotland
International Conference on Ophthalmology & Ophthalmic Surgery, November 2-3, 2018 Columbus, Ohio, USA
27th European Ophthalmology Congress, November 26 - 28, 2018 Dublin, Ireland
3rd International Conference on Ophthalmology, July 10-11, 2018 Bangkok, Thailand
20th International Congress on Vision Science and Eye, August 29-30, 2018 Zurich, Switzerland
World Congress on Clinical, Pediatric and Neuro Ophthalmology, October 3-4, 2018 Osaka, Japan
18th World Conference on Optometry and Photo Refractive Keratectomy September 24-25, 2018 Dallas, Texas, USA
Related Societies:
USA:
North American Neuro Ophthalmology Society, Latin American Association of Optometry and Optics , Pan American Association of Ophthalmology, American Society of Cataract and Refractive Surgery , American Ophthalmological Society, American Association of Ophthalmic Oncologists and Pathologists , American Association for Pediatric Ophthalmology and Strabismus
Europe:
European Association for the Study of Diabetic Eye Complications, European Association for Vision and Eye Research, European Retina, Macula and Vitreous Society, South-East European Ophthalmological Society, European Society of Ophthalmology, European Eye Bank Association, European Board of Ophthalmology
Asia Pacific:
Asia Pacific Council of Optometry, Asia-Pacific Glaucoma Society, Asia Pacific Academy of Ophthalmology, Australian Society of Ophthalmologists, Asia Pacific Association of Cataract Refractive Surgeons, Asia Pacific Ophthalmic Trauma Society, Asia Pacific Society of Ocular Oncology & Pathology , Asia Pacific Society of Ophthalmic Plastic and Reconstructive Surgery, Asia Pacific Strabismus and Pediatric Ophthalmology Society, Asia Pacific Vitreoretina Society
Middle east:
Middle East Africa Council of Ophthalmology, Women in Ophthalmology, Iranian Society of Ophthalmology, Iraqi Ophthalmological Society, Middle East and Africa Oculoplastic and Reconsructive Society, Indonesian Ophthalmologists Association , Afro-Asian Council of Ophthalmology
To share your views and research, please click here to register for the Conference.
To Collaborate Scientific Professionals around the World
Special Issues
All accepted abstracts will be published in respective Our International Journals.
Abstracts will be provided with Digital Object Identifier by